Turret Control Electronic Unit
DESCRIPTION
TCEU (TURRET CONTROL ELECTRONIC UNIT)
INPUT LINE
22/29 V DC
OUTPUT LINE:
28V DC for 2x brakes
350V for fire circuit
15V for 2x encoder
±15V for 2x current sensors
DIMENSIONS: WDH [mm] 160x215x315 (without resilient)
MASS: 13 Kg
ELECTRIC INTERFACE
MIL CONNECTORS
SYSTEM (e.g.)
DC MOTOR SERVOSYSTEMS
COOLING SYSTEM
HEAT SINK

INTERFACES
2 X ENCODERS PROTOCOL
MIL-STD-1553B TRASMISSION
RS422 FULL DUPLEX
RS232
SEVERAL I/O
MAIN PROJECT STANDARDS REFERENCES:
MIL-STD-810 (Environmental conditions)
EN55022 e EN60664-1 (EMC)
MIL-STD-167-1 (Vibration)
MIL-STD-740 (Noise)
MIL-S-901 (Shock)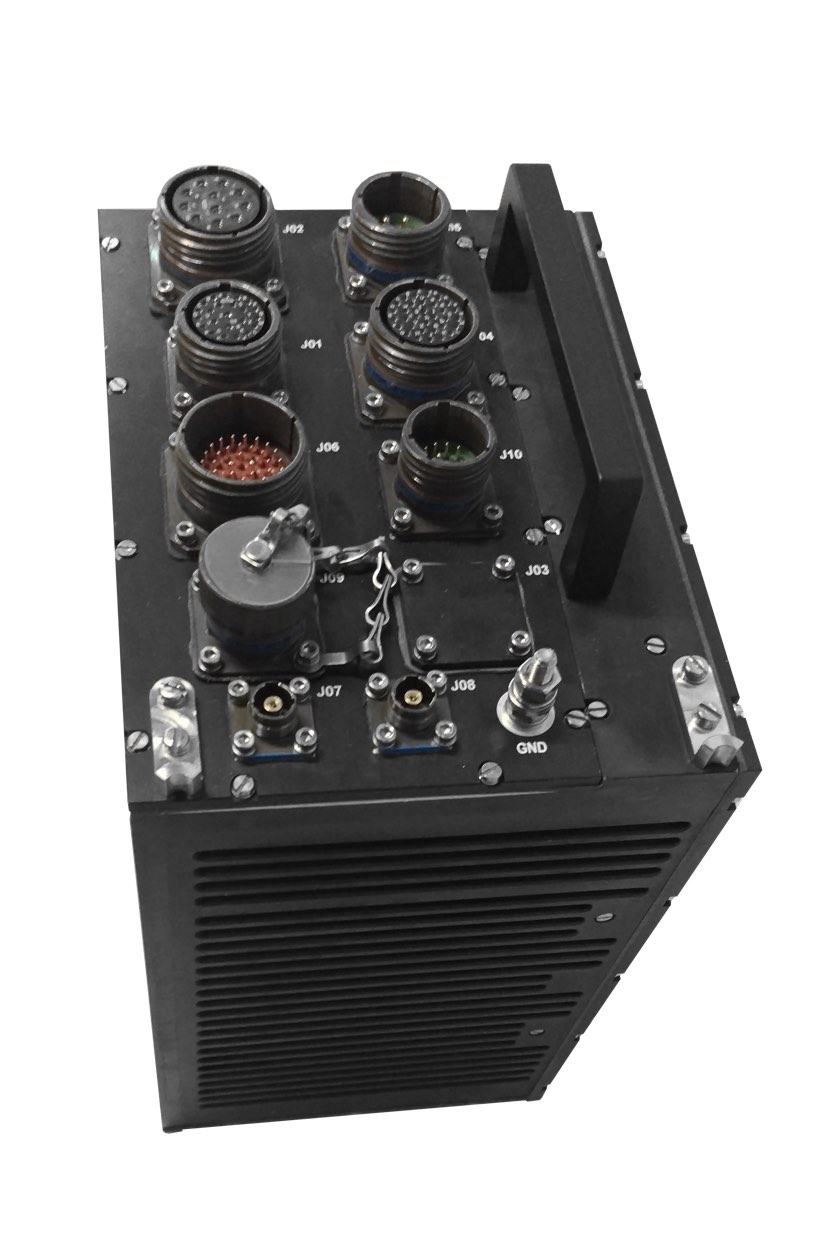 Key Points
Compact design
MIL-STD-1553B trasmission
Maintenance Plus
Eurocontrol offers a new and exclusive system support service directly to end users, thus obtaining many significant benefits: minimize the cost of downtime, maximize the uptime service, extend the equipments' operational life, resolve problems independently, swiftly and effectively, balance supply and depot costs.
Do you need a taylor made solution?
Thanks to our team of highly trained and experienced application engineers, we can solve even highly complex problems.