We are happy to attend IMDEX Asia 2023 – Singapore, May 3-5
We are taking part in Singapore fair on May for the first time. We are really happy to be one of the eight Companies that join the Italian common mission organised by ITA Agency with the partnership of AIAD (Italian Companies Confederation for Airspace, Defence, and Safety). The support of ITA Agency (organisation through which the Italian Government promotes and supports the internationalisation of talian Agencies) is a great opportunity for us, as SME, to partecipate to this important event in this area.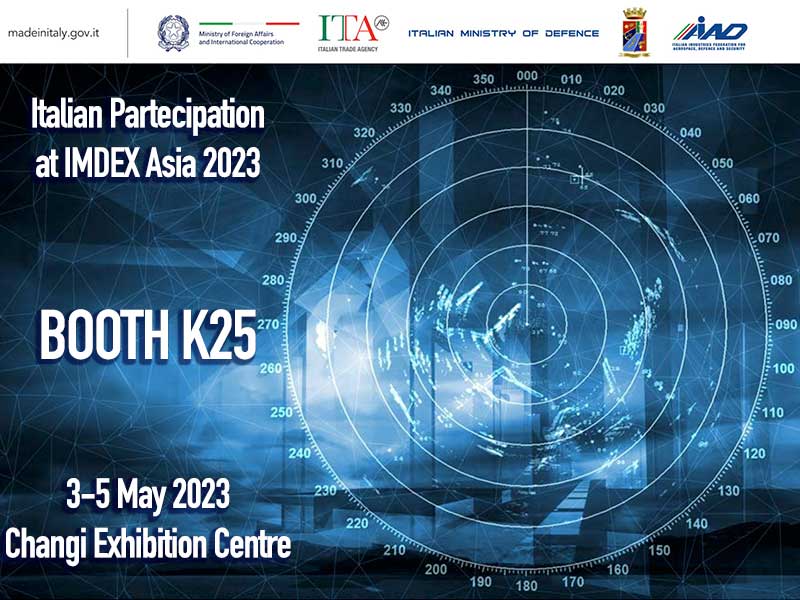 IMDEX Asia is an exhibition that occurs each two years since 1997, at Changi Exhibition Centre of Singapore, one of the most important event in the world relevant to Defence and Maritime Safety sector.
For us in Eurocontrol it represents a golden occasion to strengthen our net of contacts in Asian-Pacific region and make it grow. We particularly look forward to investigating the opportunities with the Navy of Indonesia, Malesia and Singapore.
We work hard every day to develop high-tech and innovative solutions for our Customers and this event is the perfect occasion to show our latest offers to the global Maritime Defence market.
In the occasion of IMDEX Asia 2023 we will focus especially on our
solutions regarding submarines and undewater:
NET inverter
,
Voltage and Frequency Converter
,
AC and DC Motor Starters for Pumps and Compressors
,
Control System
and
UPS
,
Propulsion Motors
.
Our strong point is the capability to realise
tailor-made items and solutions
: we use the most recent technologies and processes to develop and supply solutions to satisfy the requirements of our Customers and the End Users.
We keep searcing for new exciting occasions to challange us and we would really like finding a way to work together with you.
Contact our staff and make an appointment: let's meet at booth K25.